Celebrating 25 years of Exun.
15 - 22 November
Exun 2020
Register
Community Partners
Hackathon Partner
Exun Fireside Chat
22nd November (Sunday) at 10:00 am IST
Join us for an interactive session with Exun alumni at exun.co/fireside. We encourage you to ask questions about building good products, working in technology landscape and much more!
Saif Hasan
Exun President '95
Engineering Manager
Facebook, Seattle
Gaurav Lochan
Exun President '95
Engineering Manager
WhatsApp, Palo Alto
Manas Mittal
Exun President '01
Head of Product (Ads)
Uber, San Francisco
Exun Videos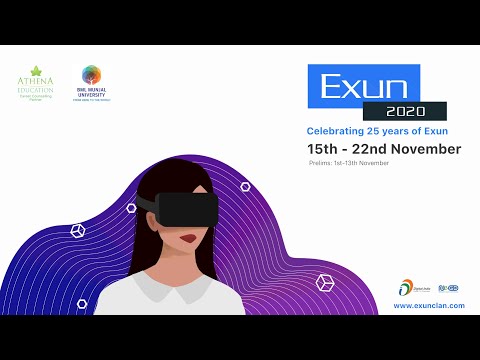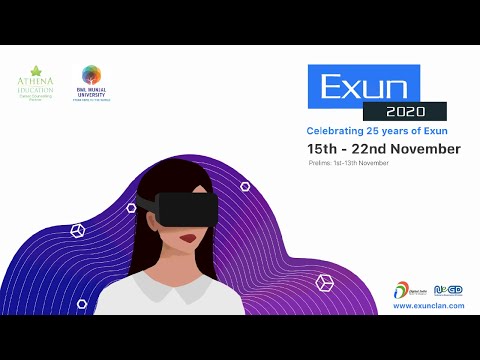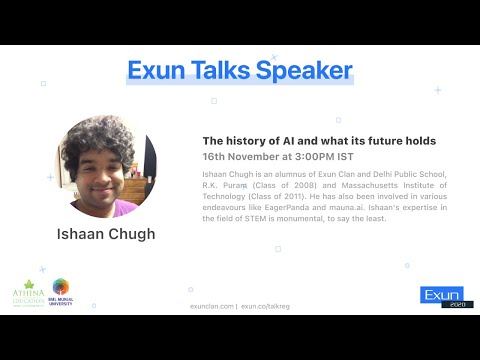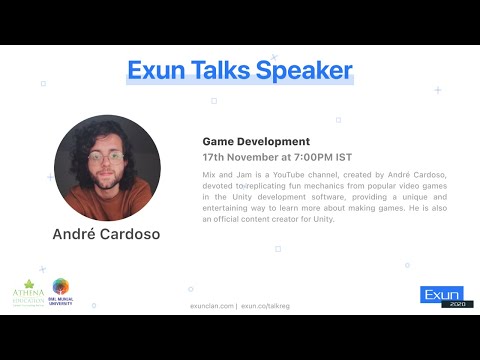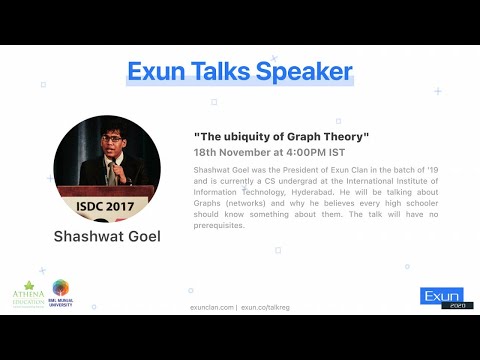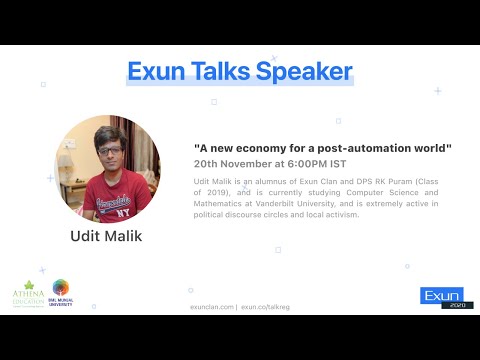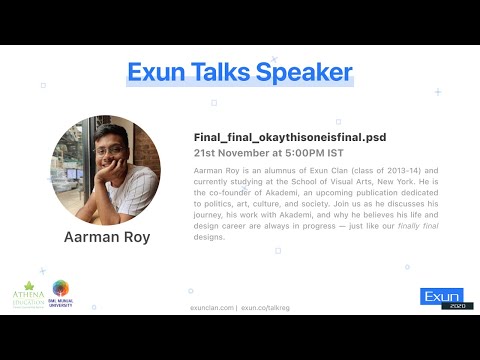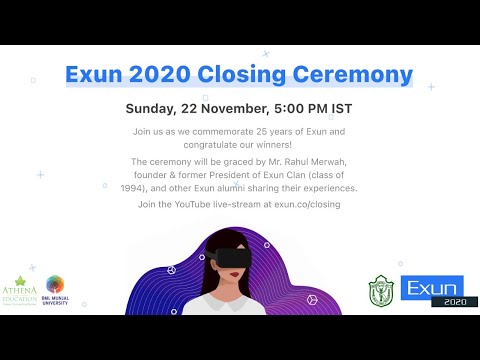 Results
Exun Talks
Exun Talks are a series of semi-professional sessions relating to technology, with speakers including Exun and DPS RKP alumni, YouTubers among others. We have an exciting lineup in store and more speakers to be confirmed soon! Register at exun.co/talkreg to receive all information and latest updates regarding Exun Talks. To attend any talk, you can visit exun.co/talks at the scheduled time.
View All
Aarman Roy
21 November, 5:00 - 6:00 PM IST
Aarman Roy is an alumnus of Exun Clan (class of 2013-14) and currently studying at the School of Visual Arts, New York. He is the co-founder of Akademi, an upcoming publication dedicated to politics, art, culture and society. Join us here as he discusses his journey, his work with Akademi and why he believes his life and design career are always in progress - Just like our finally final designs
Build is an event that requires creative participants from a team to come together and build solutions to pervasive problems. Build at Exun 2020 will feature three separate sub-events, the Designathon, Hackathon, and Unreality (GameDev).
Exun Clan is collaborating with the Delhi Chapter of the prestigious National Space Society (USA) to give students the opportunity to explore the realms of space and its concurrence with technology.
Sudocrypt, Exun Clan's annual online cryptic hunt, will be held over 48 hours from 00:00:00 IST on 9th November to 23:59:59 IST on 10th November. Details will be released soon. Participants are required to join the official Sudocrypt Discord server.
Frequently Asked Questions
Where are the competitions listed? What about the schedule?
I have a doubt or query about participation in the symposium. How can I get it resolved?
What is independent participation? How is it different from school participation?
I am an international participant. Where can I participate?
I'm interested! Where can I get further information and register?
Do I need prerequisite knowledge for participation in competitions? Will there be workshops organised?
What and when are Exun Talks? Can I attend them?
Why was I disqualified? Can I appeal?